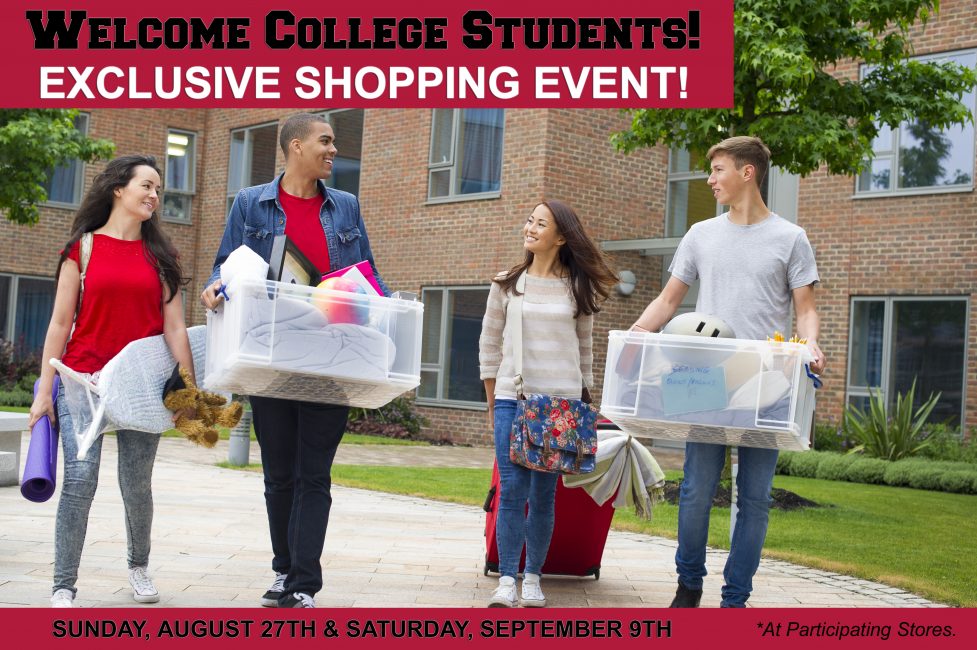 Enjoy Exclusive DISCOUNTED SHOPPING* at Participating Stores, Raffles* & Entertainment!
Please stay tuned for a list of participating stores and offers.
*Students must present their student ID, or something that indicates they're a student, to receive exclusive discounts and to enter into raffle drawings. Students must be 18 years of age to enter into raffle drawings.  No purchase is necessary.  Winners will be drawn and notified on Tuesday, September 12th.
Click here for information on Shopping 101 on September 9th.