Holyoke Mall is excited to celebrate our 40th Anniversary! For the past 40 years, Holyoke Mall has worked hard to provide Western Massachusetts with the highest quality shopping, entertainment, and dining experience. We are excited to share some of our favorite moments of the last 40 years and celebrate what makes Holyoke Mall unique. Thank you to our loyal shoppers who have helped us make Holyoke Mall Western Massachusetts' largest shopping destination. We are excited and look forward to the next 40 years!
They've been with us from the start. Don't forget to stop by these stores who are also turning 40 this month!
---
Holyoke Mall Moments in History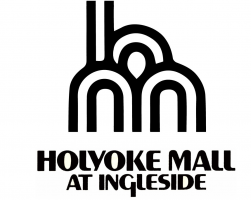 Holyoke Mall's Grand Opening
On July 5, 1979, Pyramid Management Group and the Congel Family opened Holyoke Mall at Ingleside and welcomed the community to enjoy the shopping center's 1.1 million square-feet of stores, 5,000 parking spaces, water fountains, architecture, and more. At the time, the shopping center included anchors such as G.Fox &Co., Steiger's, Sears and JCPenney.
1995 Expansion
In 1995, Holyoke Mall expanded with an additional 500,000 square-feet, bringing it to its current size of 1.6 million square-feet. Additionally, another parking deck was constructed bringing the center's parking capacity to over 7,000. The expansion brought nearly 50 new stores to the center and allowed others to grow.
Holyoke Mall Brings In Big Box Tenants
In 1999, Holyoke Mall welcomed Best Buy and Target into the shopping center. Traditionally only located in free-standing or strip mall locations, the addition of these big box tenants began an industry-wide trend.
Macy's Opens
In 2006, Macy's opened their iconic department store in Holyoke Mall in what was previously known as Filene's. The store features a wide variety of high-end brand such as Chanel, Free People, Michael Kors, and more. Recently, the store began renovations in technology, lighting, and flooring.
Holyoke Mall Becomes a Smoke-Free Property
In May 2012, Holyoke Mall became a tobacco-free property including both personal use as well as the sale of the tobacco products. In stride with the rest of the nation, Holyoke Mall remains smoke-free to this day in order to provide a comfortable, safe, and family-oriented environment.
Hobby Lobby's First Massachusetts Location
Opening in March of 2013, Holyoke Mall welcomed the hobby and craft supply store to its 51,000 square-foot location on the Lower Level near Macy's. Upon its opening the store employed 60 full and part-time staff members.
Free Electric Car Charging Stations
In May of 2013, Holyoke Mall took a step towards sustainability with the addition of two electric car charging stations at the shopping center. The stations are free to use and are located in the far side of the middle- parking deck near Macy's.

Center Enhancements
In 2014, multi-million dollar center enhancements were completed throughout the center and included new floor tile throughout the common area, restroom remodels, new directional signage, re-facing of the Main Elevator, expanded and upgrade interior landscaping and soft seating areas and energy efficient lighting upgrades.
Holyoke Mall Brings In Entertainment
In 2016, the jungle-themed indoor playground, Billy Beez, opened as the center's first entertainment destination. The park was designed with families in mind and features slides, interactive gaming, trampolines, sports courts, a "Mini Beez" section for toddlers, a "Honey Café", serving healthy and kid-friendly refreshments, and more.
Xfinity Store
In November 2018, Comcast celebrated the opening of their newest Xfinity Store on the Upper Level of Holyoke Mall. The store was the first Xfinity Store in the region to open in a mall setting and is focused entirely around the needs of customers. The 4,691 square-foot location allows customers to have the opportunity to explore, learn about and interact directly with the latest Xfinity products and services
Round1 Bowling & Amusement
As the center's newest entertainment venue, Round1 fills the entertainment void in Western Massachusetts and provides a variety of fun for all ages. The 51,642 square-foot location is home to 16 full lanes of bowling, six professional grade billiard tables, two karaoke rooms, and over 250 arcade games including exclusive games imported straight from Japan.
---
---
Why People Love Holyoke Mall