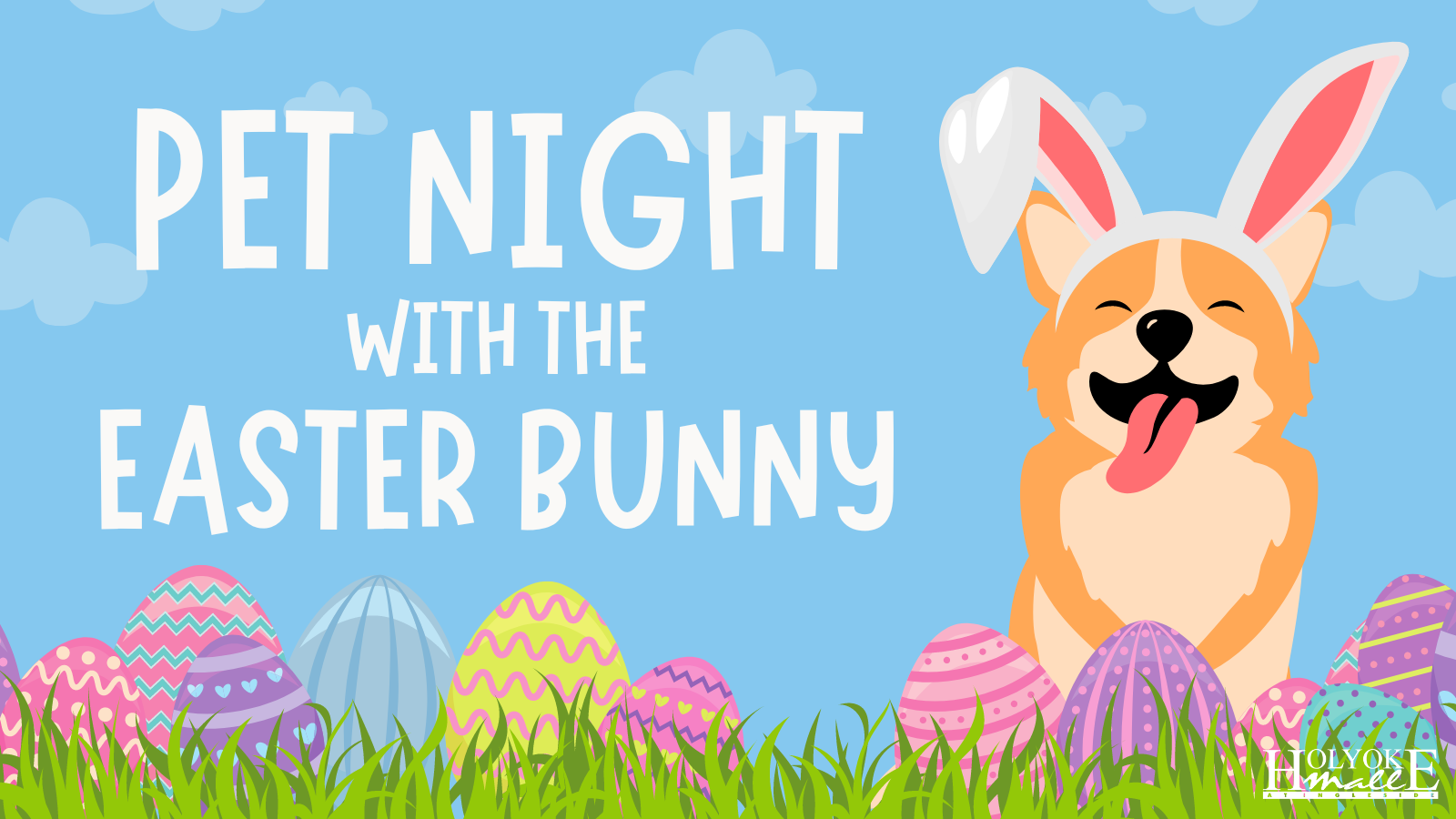 Bring your furry friends to Holyoke Mall on March 20 and March 27 from 5:00 PM to 7:00 PM in Café Square, to visit with the Easter Bunny!
Reservations are encouraged. Walk-up visits available as space permits. Additional photo prints are available at checkout with the purchase of a photo package. Personalized merchandise is available online at myholidaymoments.com. Guests who pre-book get 2 FREE gifts! 
Date: March 20 & March 27
Time: 5:00 p.m. – 7:00 p.m.
Location: Bunny's Spring Gazebo in Café Square

Various photo packages will be available for purchase during the event. The Easter Bunny can't wait to capture the magic with your pets this spring. And because we love animals too, in partnership with Cherry Hill Programs, we'll be collecting donations on behalf of The Humane Society of the United States at your visit. Everyone is welcome, even without pets!
The Easter Bunny is comfortable with most pets, however, please leave snakes and rodents at home.