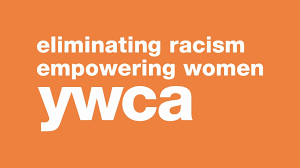 YWCA of Western Massachusetts 
The YWCA will be distributing information and raising awareness about domestic violence at their table on the Upper Level near Target.
📆: October 29
⏰: 11:00 am – 4:00 pm
📍: Located on the Upper Level near Target
About YWCA:
The YWCA of Western Massachusetts is one of 300 local Associations in the United States. For nearly 150 years, the YWCA has served our region, guided by its founding principle: to provide shelter, support services, and tools for self-sufficiency for women and girls in our community.
To learn more about the YWCA, please visit: https://www.ywworks.org/
---
To learn more about hosting a community or fundraising event at Holyoke Mall, please visit: https://www.holyokemall.com/community/
While Holyoke Mall is known as Western New England's premier shopping destination, we're also an active member of our community. Holyoke Mall is proud to partner with many local and national non-profit organizations to help bring awareness to their cause. From small fundraisers to large scale events, we can accommodate organizations who wish to utilize space in the common area and take advantage of the foot traffic Holyoke Mall has to offer.