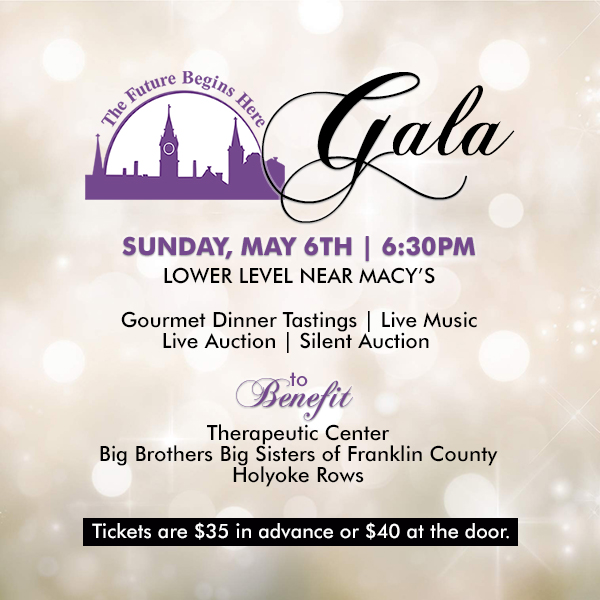 Join us for the 27th Annual Future Begins Here Gala on Sunday, May 6th at 6:30pm on the Lower Level near Macy's!
For just $35/per person attendees will be treated to a gourmet dinner tasting provided by the Fine Dining Group, that includes Alina's Ristorante, The Delaney House, Eastside Grill, The Whately Inn and The Federal.
Proceeds from the event will benefit the Therapeutic Equestrian Center of Holyoke, Big Brothers Big Sisters of Franklin County and Holyoke Rows.
For tickets and more information please visit, www.futurebeginshere.org.