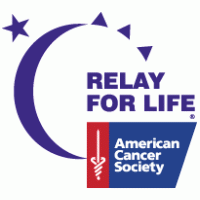 American Cancer Society Relay For Life Fundraiser 
Join the American Cancer Society on Saturday, December 21st from 11:00 am to 4:00 pm on the Upper Level near Target for their Relay For Life fundraiser. Stop by their table and speak with a volunteer for more information on how to support this event and how and your family can get involved!
📆: December 21, 2019
⏰: 11:00 am – 4:00 pm
📍: Located on the Upper Level near Target
About Relay for Life:
Relay For Life is a community-based fundraising event for the American Cancer Society. In June 2020, Relay For Life of Greater Springfield will hold its annual walk at Springfield Central High School.
About the American Cancer Society:
The mission of the American Cancer Society is to save lives, celebrate lives, and lead the fight for a world without cancer. As we all know, when cancer strikes, it hits from all sides. That's why we're committed to attacking cancer from every angle. With more than 100 years of experience and leadership, we are a global force, fighting all cancers on all fronts, across the US and around the globe.
With the help of millions of supporters, we launch breakthrough research, create empowering resources for people to outsmart cancer, enable local communities to support those affected, and convene powerful activists to create awareness and impact.
For more information, please visit: https://www.cancer.org/