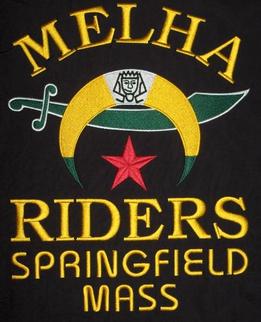 Melha Riders, the motorcycling group of Melha Shriners will be selling raffle tickets from 8:00 am to 6:00 pm on the Lower Level near Uno's and Christmas Tree Shops. Proceeds are donated directly to Shriners Hospitals for Children to help them continue their critical services.
About Melha Riders:
The Melha Riders, are the motorcycling group of Melha Shriners located in Springfield, MA. The group was established in 1997 by Noble's Jeff Goodless, Ray Dumas and "Colorado" Bob Roosa who decided to create a club for members of the Melha Shrine Center who had a common interest in motorcycling. They periodically hold fundraisers to benefit Shriners Hospitals for Children and thanks to a strong and active membership, are able to continue to raise thousands of dollars for their hospitals and Shrine Center. The Melha Riders club has been in existence for 20 years.
To learn more, please visit https:http://www.melhariders.com/
About Melha Shriners:
The Melha Shriners of Springfield, Massachusetts, are part of Shriners International, a fraternity based on fun and fellowship. There are nearly 200 Shrine temples and thousands of clubs in seven countries around the world. Our fraternity is open to men of integrity from all walks of life. Shriners are dedicated to supporting Shriners Hospitals for Children.
To learn more, please visit: https://melhashriners.org/
---
To learn more about hosting a community or fundraising event at Holyoke Mall, please visit: https://www.holyokemall.com/community/
While Holyoke Mall is known as Western New England's premier shopping destination, we're also an active member of our community. Holyoke Mall is proud to partner with many local and national non-profit organizations to help bring awareness to their cause. From small fundraisers to large scale events, we can accommodate organizations who wish to utilize space in the common area and take advantage of the foot traffic Holyoke Mall has to offer.