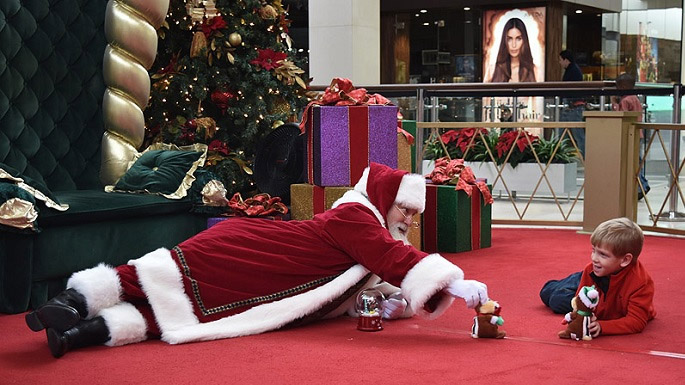 Santa welcomes children of all ages and abilities! Autism Speaks is thrilled to be partnering with Cherry Hill Programs again this holiday season to provide sensory-friendly Santa Experiences for families across the country!
All families with children with autism and other special needs can enjoy the time-honored tradition of a visit with Santa, in a more subdued and calm environment. Sensory-friendly Santa events are free and keepsake photo packages will be available for purchase. RSVP: https://www.eventbrite.com/e/74425268983/
📆: December 8
⏰: 9:30 a.m. to 11:00 a.m.
📍: Located in Cafe Square
About Cherry Hill Program and Autism Speaks:
Santa Cares is held in partnership with Autism Speaks. Autism Speaks is dedicated to promoting solutions, across the spectrum and throughout the life span, for the needs of individuals with autism and their families. They do this through advocacy and support; increasing understanding and acceptance of people with autism spectrum disorder, and advancing research into causes and better intervention for autism spectrum disorder and related conditions. To find resources, join a fundraising walk or make a donation, go to www.AutismSpeaks.org.
To learn more, visit: www.AutismSpeaks.org
---
To learn more about hosting a community or fundraising event at Holyoke Mall, please visit: https://www.holyokemall.com/community/
While Holyoke Mall is known as Western New England's premier shopping destination, we're also an active member of our community. Holyoke Mall is proud to partner with many local and national non-profit organizations to help bring awareness to their cause. From small fundraisers to large scale events, we can accommodate organizations who wish to utilize space in the common area and take advantage of the foot traffic Holyoke Mall has to offer