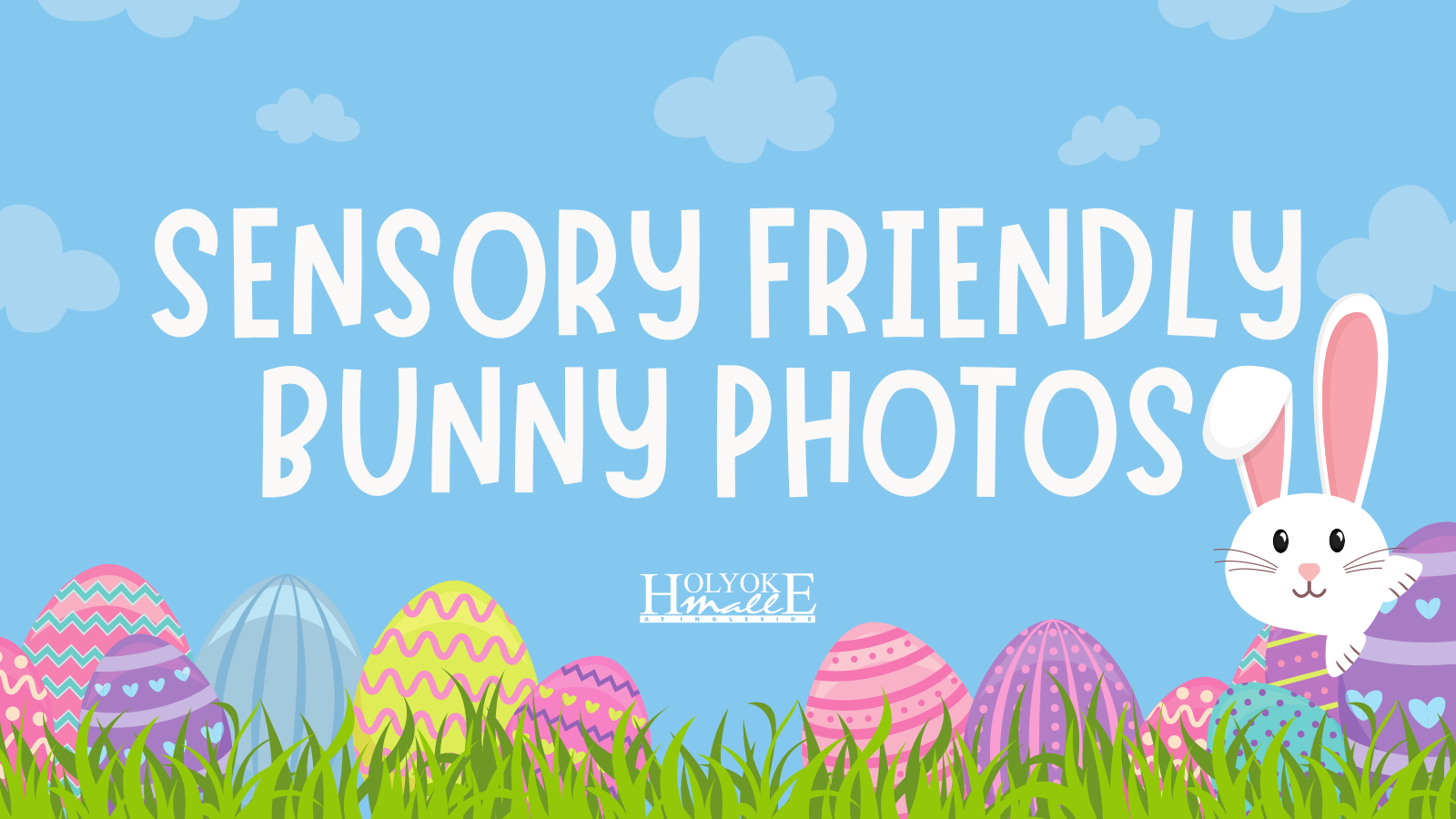 Visit the Easter Bunny in an inclusive atmosphere on Sunday, March 26, from 9:30 a.m. to 10:30 a.m. in Café Square. Exclusively for children & families with special needs. Reservations are required for this private photo experience. Donations will be collected on behalf of Autism Speaks.
Additional photo prints are available at checkout with the purchase of a photo package. Personalized merchandise is available online at myholidaymoments.com. Guests who pre-book get 2 FREE gifts! 
Date: March 26
Time: 9:30 a.m. – 10:30 a.m.
Location: Bunny's Spring Gazebo in Café Square

Autism Speaks is thrilled to partner with Cheery Hill Programs this spring to provide their annual sensory-friendly Easter Bunny experiences for families across the country. Bunny Cares events are free and keepsake photo packages will be available for purchase.
Families are encouraged to arrive at any time during their scheduled 15-minute time. Upon arrival, one of the bunny's helpers will provide you with a number so that your family does not have to stand in a line until they are ready for you. The event will be held at the bunny set in Café Square.
Please reserve your complimentary ticket. ONE TICKET per group/family, please.
---
About Cherry Hill Programs and Autism Speaks:
Bunny Cares is held in partnership with Autism Speaks. Autism Speaks is dedicated to promoting solutions, across the spectrum and throughout the life span, for the needs of individuals with autism and their families. They do this through advocacy and support, increasing understanding and acceptance of people with autism spectrum disorder, and advancing research into causes and better intervention for autism spectrum disorder and related conditions.