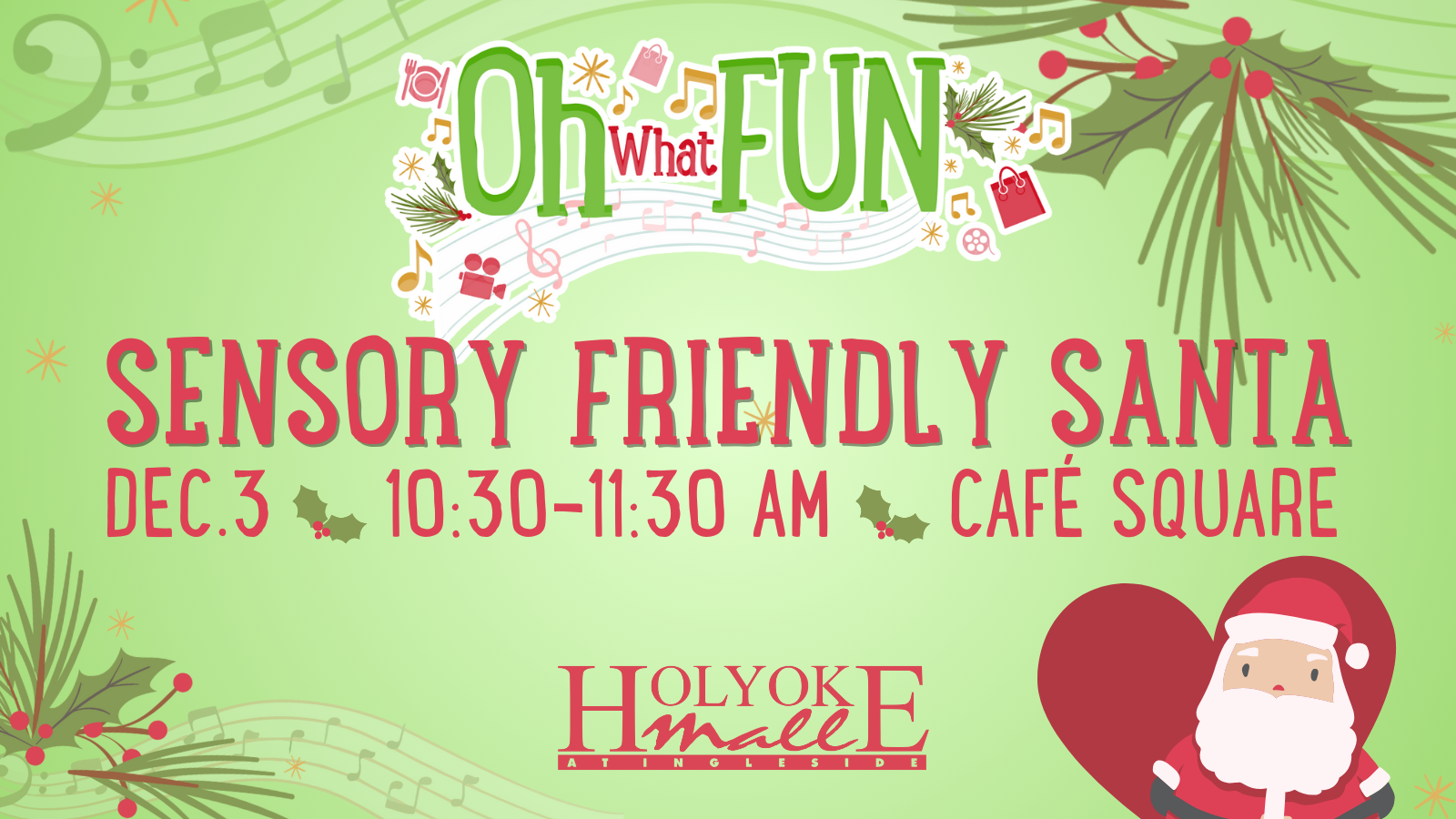 Celebrate Santa's magic in an inclusive atmosphere on Sunday, December 3, from 10:30 a.m. to 11:30 a.m. in Café Square. Exclusively for children & families with special needs.  Donations will be collected on behalf of Autism Speaks.
Reservations are required for this private photo experience.  Make your reservation for Sensory Santa HERE!
Autism Speaks is thrilled to partner with Cheery Hill Programs during the holidays season to provide their annual sensory-friendly Santa Experiences for families across the country. Sensory-friendly Santa events are free and keepsake photo packages will be available for purchase.