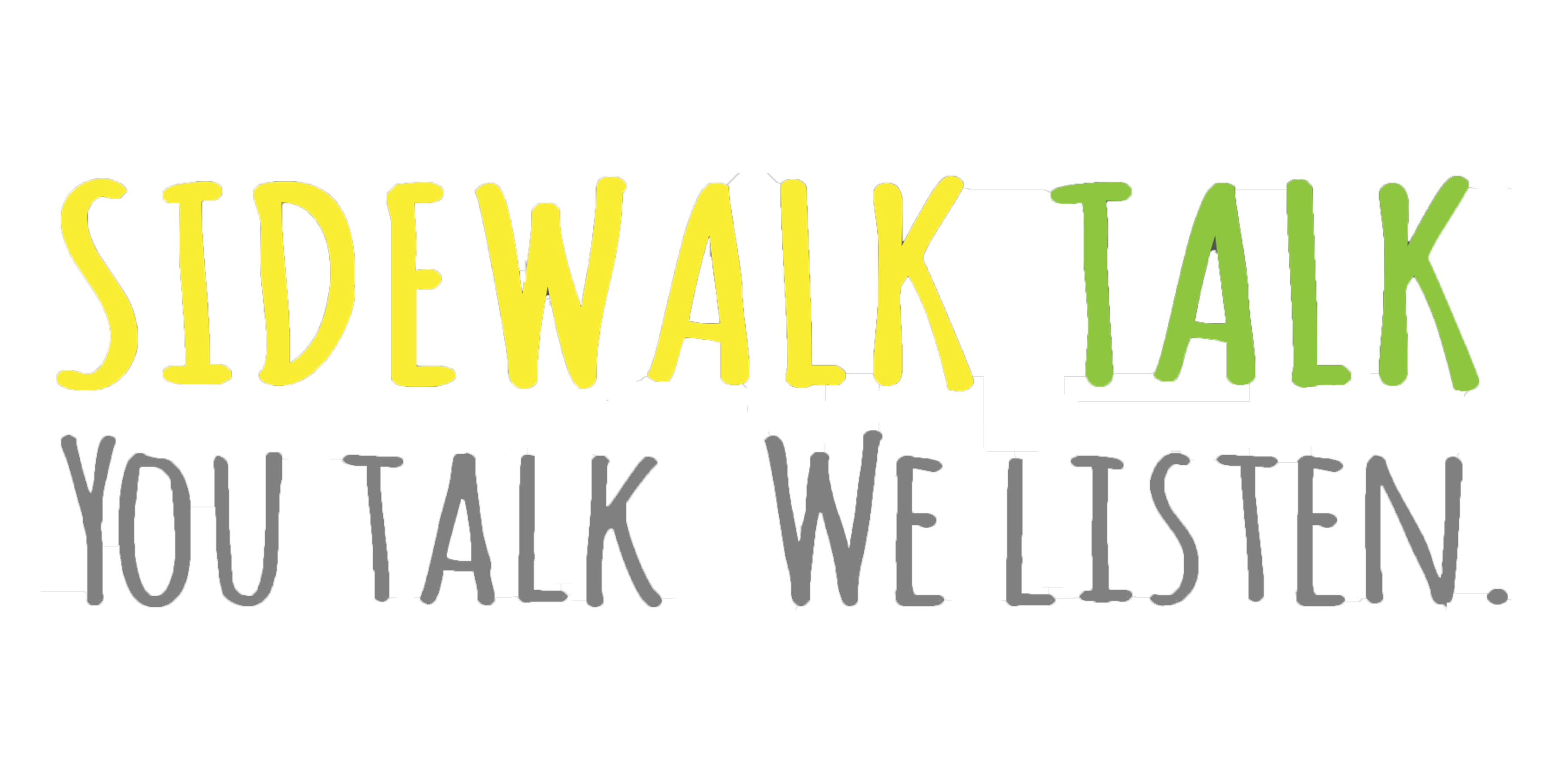 SideWalk Talk Holyoke 
📆: March 23
⏰: 11:00 am – 12:00 pm
📍: Located on the Lower Level near Hobby Lobby
Join Sidewalk Talk Holyoke on Saturday, March 23rd, from 11:00 a.m. to 12:00 p.m. on the Lower Level near Hobby Lobby for their community listening event.
The mission of the event is to nurture human connection by teaching and practicing heart-centered listening in public spaces.
About Sidewalk Talk: 
In the Fall of 2014, two San Francisco therapists shared a vision: to help heal that which divides us through the fine art of skilled listening. They gathered 26 of their colleagues, practiced listening skills and came up with a curriculum and model for listening on the sidewalks together.
On May 7th 2015, for 2 hours in 12 locations throughout San Francisco, listeners set up chairs and signs, offering to listen to any passerby who wanted to be seen and heard.  The result was amazing.  And soon after a group from Los Angeles, CA asked if they could reproduce it.  There was never an intention for this thing to grow but we received so many calls from people all over the world asking how to start their own, we decided to make it a non-profit to answer the call.
We still get calls from folks and the way to get our time, is to join our mission.  The benefits are community, safety, crisis intervention training, and liability protection. Growing together makes our impact greater.
To learn more, please visit: https://www.sidewalktalksf.com/about.html
---
To learn more about hosting a community or fundraising event at Holyoke Mall, please visit: https://www.holyokemall.com/community/
While Holyoke Mall is known as Western New England's premier shopping destination, we're also an active member of our community. Holyoke Mall is proud to partner with many local and national non-profit organizations to help bring awareness to their cause. From small fundraisers to large scale events, we can accommodate organizations who wish to utilize space in the common area and take advantage of the foot traffic Holyoke Mall has to offer