Black History Month is being honored and celebrated by many retailers with special releases, brand spotlights, and more! See how your favorite stores at Holyoke Mall are celebrating Black History Month.
Against All Odds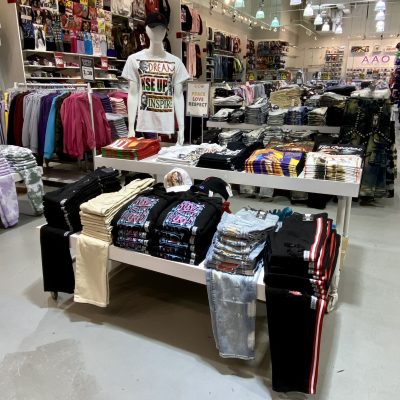 Against All Odds is celebrating and supporting Black History Month with style. Shop tees and hoodies with iconic and influential figures to show your support and pride.
JCPenney

JCPenney invites you to support the JCPenney Communities Foundation during the month of February, which works to prepare Black students for college and future career success. You can shop the foundation's new brand, Hope & Wonder, which JCPenney created to commemorate Black history throughout the year. The proceeds from the collection will go entirely to Black Girl Smile, an organization that provides mental health education, resources, and support to young African American women and girls.
Macy's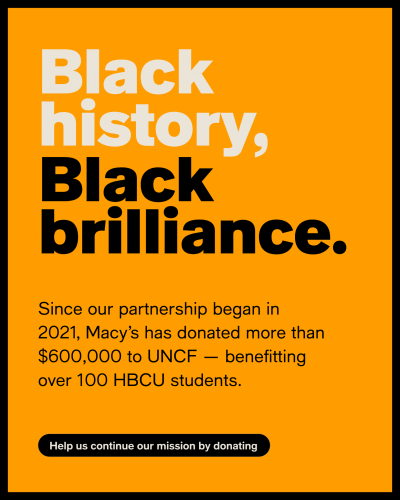 This month & all year long, Macy's is celebrating Black creators & visionaries who are building legacy and influencing culture & style. Since signing the 15% Pledge in 2020, Macy's has carried five times the number of Black-owned brands. This mission is to use their purchasing power to represent and benefit Black-owned businesses and service providers, as well as to increase the visibility of Black-owned brands.
You can help by donating online or rounding up your next store purchase (up to $0.99) to fund scholarships and brighter futures for students through UNCF.
For more information, visit https://www.macys.com/s/honors/.
Old Navy
In honor of Black History Month, Old Navy partnered with a trio of incredible artists to create Project WE tees that express their love for the Black community and culture.
PINK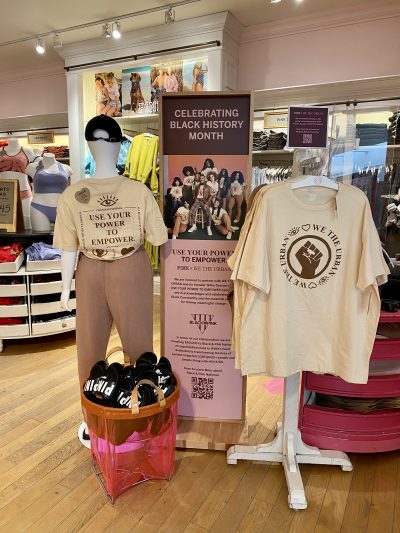 PINK has partnered with WE THE URBAN, a Black-owned digital media outlet that promotes inclusivity, self-love, and marginalized voices, to create an exclusive USE YOUR POWER TO EMPOWER gender-neutral One Size Tee, which is available in-store and online.
In honor of their collaboration, PINK is donating $50,000 to Black & Pink National, an organization dedicated to transforming the lives of system-impacted LGBTQIA2S+ people and people living with HIV/AIDS.
rue21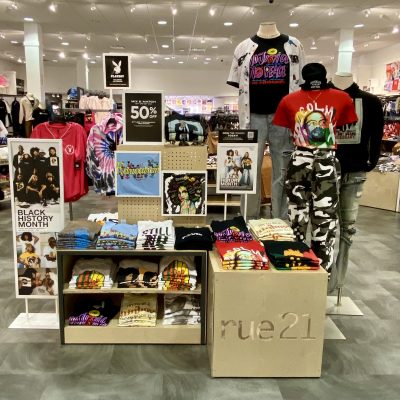 The new Black History Month collection from rue21 incorporates artwork, trendy hues, and unique styles that represent Black communities and highlight their importance and influence on society. Shop this limited-edition release in-store.
Target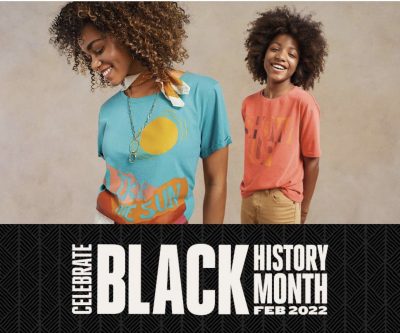 Discover products from Black founders and creators who inspire the next generation of Black creativity during Black History Month at Target.
https://www.target.com/c/celebrate-black-history-month/-/N-bw2fb.