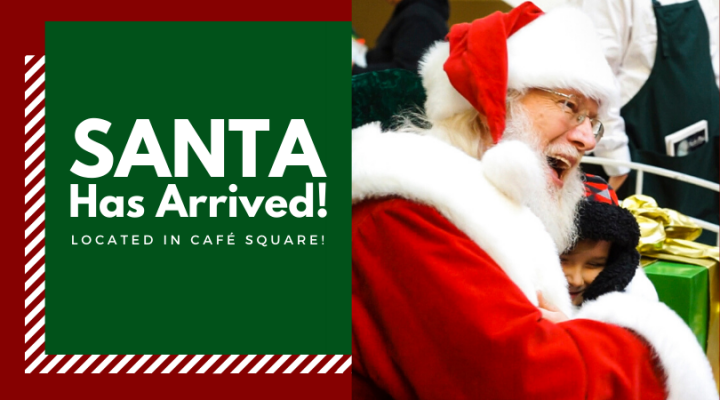 Photos with Santa
Stop by Holyoke Mall to visit and have your photo taken with Santa!  Please see below for Santa's hours.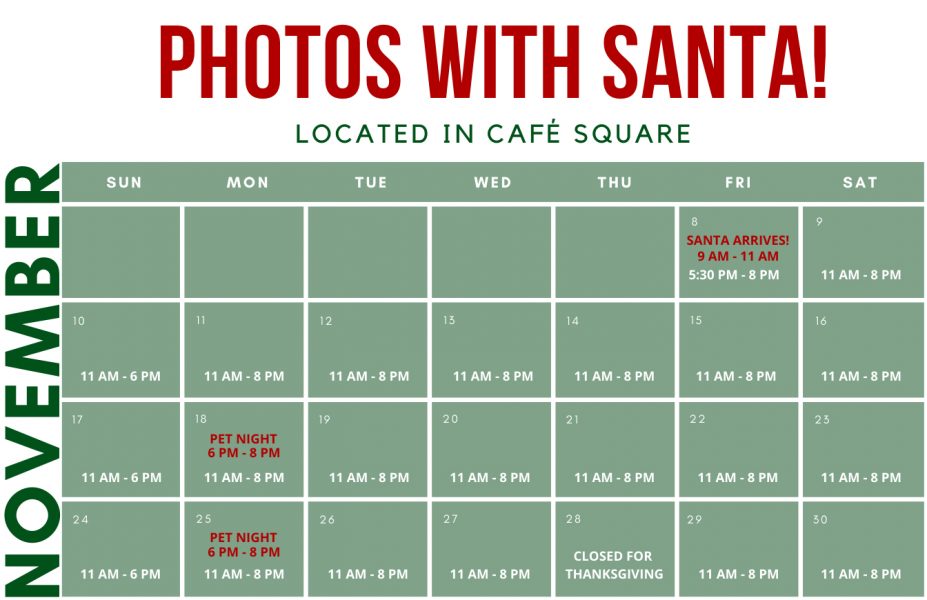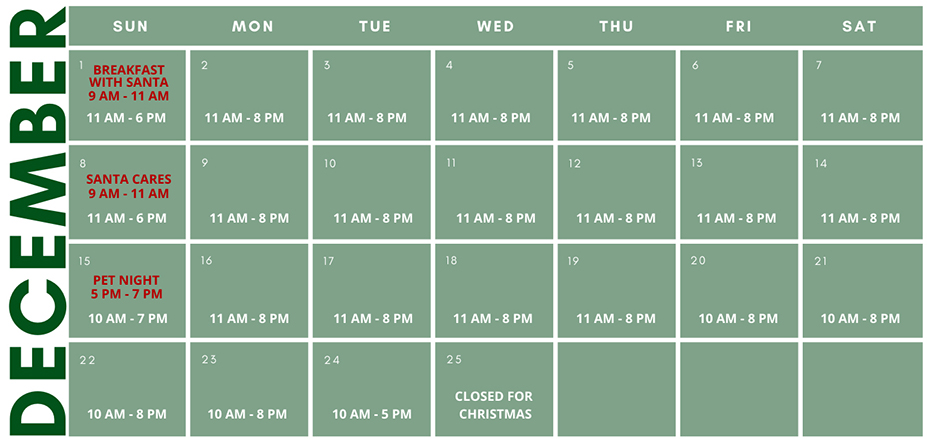 ---
PHOTO PACKAGES AVAILABLE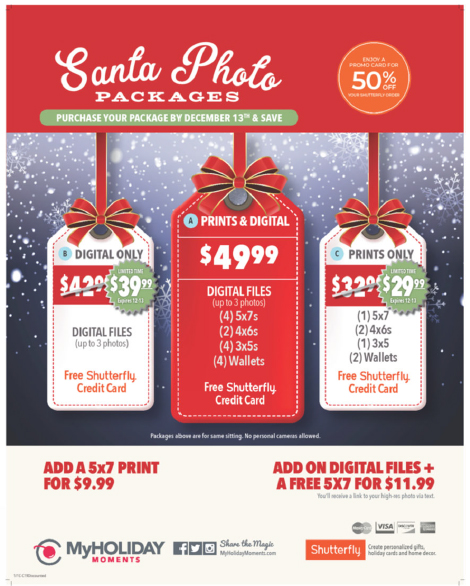 ---
SANTA EVENTS
Pet Night with Santa:
📆: November 18th & 25th
⏰: 6:00 PM – 8:00 PM
📍: Café Square
Bring your furry friends to Holyoke Mall on Monday, November 18 and 25th from 6:00 p.m. to 8:00 p.m. in Café Square for Pet Night with Santa!  Santa is comfortable with most pets, however, please leave snakes and rodents at home.  Various photo packages will be available for purchase during the event.
Additional Pet Nights are as followed:
December 15th from 5:00 PM – 7:00 PM
Breakfast with Santa:
📆: December 1st
⏰: 9:00 AM to 11:00 AM
📍: Located in Cafe Square
Holyoke Mall is partnering with the Boys & Girls Club of Greater Holyoke for a special Christmas event! Join us on December 1st from 9:00 a.m. to 11:00 a.m. in Cafe Square for a fun-filled breakfast with everyone's favorite guy, Santa,  featuring live entertainment, arts & crafts activities, a special raffle prize and give-a-ways!
Santa Cares:
📆: December 8th
⏰: 9:00 AM to 11:00 AM
📍: Located in Cafe Square
Santa welcomes children of all ages and abilities! Autism Speaks is thrilled to be partnering with Cherry Hill Programs again this holiday season to provide sensory-friendly Santa Experiences for families across the country!  All families with children with autism and other special needs can enjoy the time-honored tradition of a visit with Santa, in a more subdued and calm environment. Sensory-friendly Santa events are free and keepsake photo packages will be available for purchase. Please RSVP to reserve your spot today at https://www.eventbrite.com/e/holyoke-mall-at-ingleside-129-santa-cares-tickets-5141059948