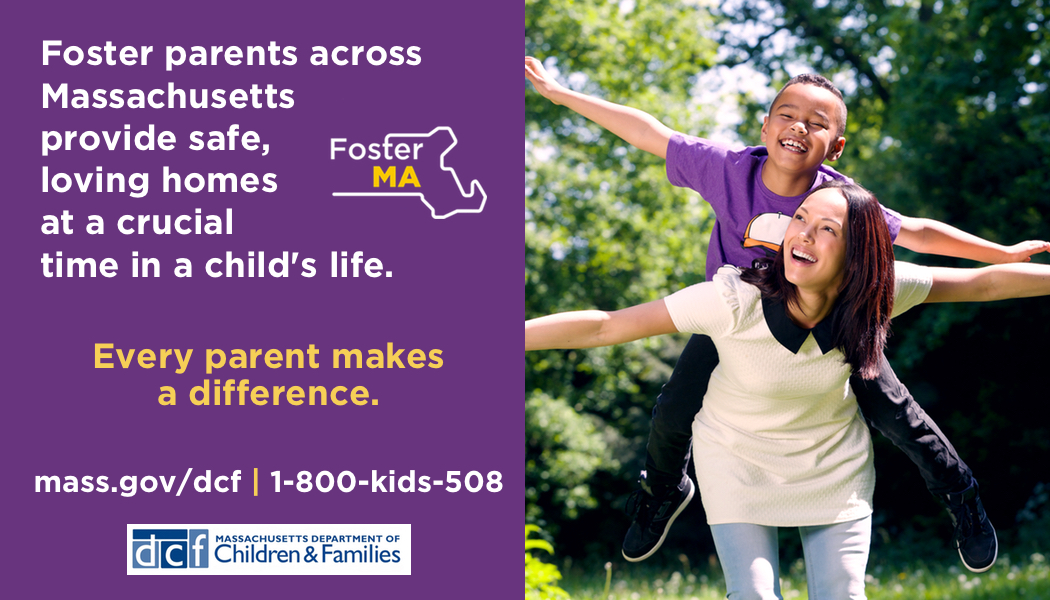 Department of Children and Families Foster Parent Recruitment at Holyoke Mall
August 21, 2018

|

IN Community Events
You often hear the saying "not all heroes wear capes." This phrase perfectly depicts the men and women who work within the Department of Children and Families (DCF). Each day brings new challenges and obstacles for the department; however, one thing remains the same- their dedication to the welfare of children and young adults.
The Department of Children and Families will be tabling in Holyoke Mall on Saturday, August 25 and Sunday, August 26, 2018, from 11:00 a.m. to 6:00 p.m. on the Upper Level near Target. Representatives will be handing out information in hopes of recruiting potential foster parents and homes for children currently in DCF care.
"Holyoke is the heart of our office and what better place to recruit potential foster parents than at  Holyoke Mall where there is a broad population of people from all different backgrounds and life circumstances" stated DCF Investigator, Kendra Brown.
Currently shorthanded, DCF is looking to increase the number of foster families. Brown stated, "The Department is looking for foster parents that are nurturing and willing to provide a safe, loving and stable home environment."
For more information about foster parent recruitment or the Department of Children and Families stop by their table this weekend or visit their website: https://www.mass.gov/locations/dcf-holyoke-area-office
The Department of Children and Families (DCF) strives to protect children from abuse and neglect and supports young adults, age 18-22, who are transitioning from DCF custody to independent living. DCF works toward establishing the permanency and well-being of children by providing supports and services to families at home when it is safe to do so. When necessary, DCF provides foster care and, if parental reunification is not possible, finds new permanent families through kinship, guardianship or adoption.