Avoid shipping fees and shipping delays this holiday season by shopping safely at Holyoke Mall! With so many stores, you'll find something for everyone on your list, and your gifts will arrive on time!
WAYS TO SHOP:
IN-PERSON:
Holyoke Mall and individual stores have comprehensive safety and sanitizing measures in place to keep you safe. For more information visit www.holyokemall.com/safety.
CURBSIDE PICKUP:
Select retailers are offering curbside service. A list of stores providing curbside pickup at Holyoke Mall can be found here. This list is subject to change, so remember to call ahead to confirm if your store will be able to provide this service and ask where to park to receive your package.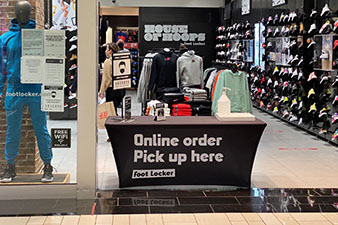 BUY ONLINE, PICKUP IN-STORE:
For your convenience, many of our stores have the option to Buy Online, Pickup In-Store to help make your shopping stress free! Stores providing the Buy Online Pickup In-Store service at Holyoke Mall can be found here.