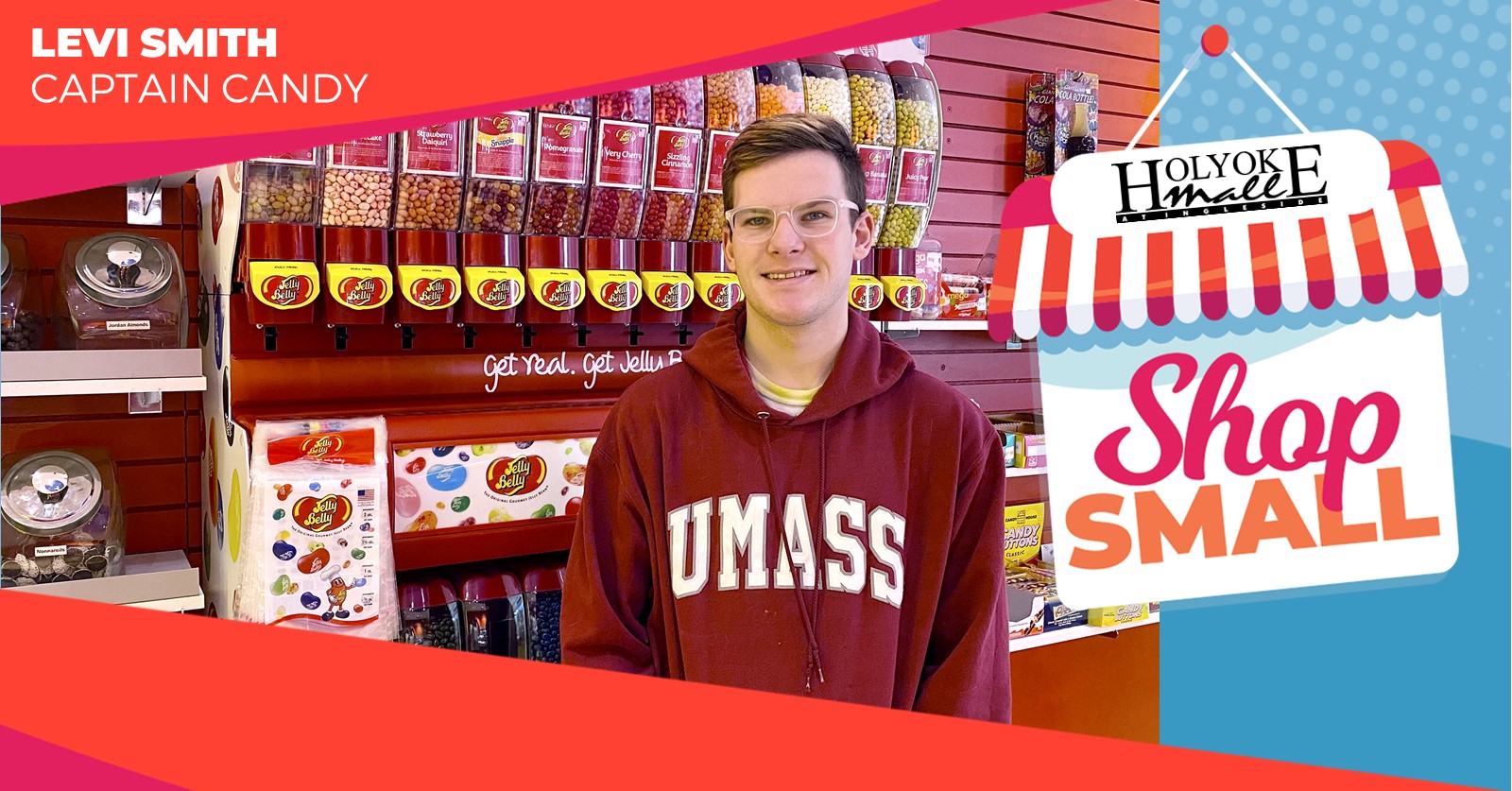 Shop Small Spotlight: Captain Candy
November 10, 2021

|

IN Eat, Shop Small
Captain Candy is a fun and unique candy shop, that first opened its doors in Amherst in 2009. In 2013, Captain Candy relocated to Northampton. 19 year old entrepreneur Levi Smith, currently the owner of Captain Candy, purchased the company in 2019 at the age of 18 and decided to open a second location in Holyoke Mall in June 2020. Levi had always wanted to own his own business, and this was the perfect opportunity. We asked Levi what prompted him to create a second location in Holyoke Mall. His reply, "The mall is likely one of the highest foot traffic destinations in the area, which is advantageous to the company."
Captain Candy, located on the Upper Level near Apple, sells a diverse range of eclectic products and is filled with sweet treats. You'll find imported Chocolate Gummy Bears, PEZ, Skittles, and Gumballs, as well as candy novelties such as Nerds, Pop Rocks, Now and Later, Candy Cigarettes, Wax Lips, and so much more that will take adults down memory lane!
His advice to those considering beginning a business: "There will be more hard days than easy days starting out, but if you don't give up, it will all be worth it in the end. It's Its also important to pace yourself and make sure you don't burn yourself out."
Visit www.captain-candy.com for more information on their products. You can also follow Captain Candy on Instagram at @captaincandyma or Facebook at @captaincandy2009.