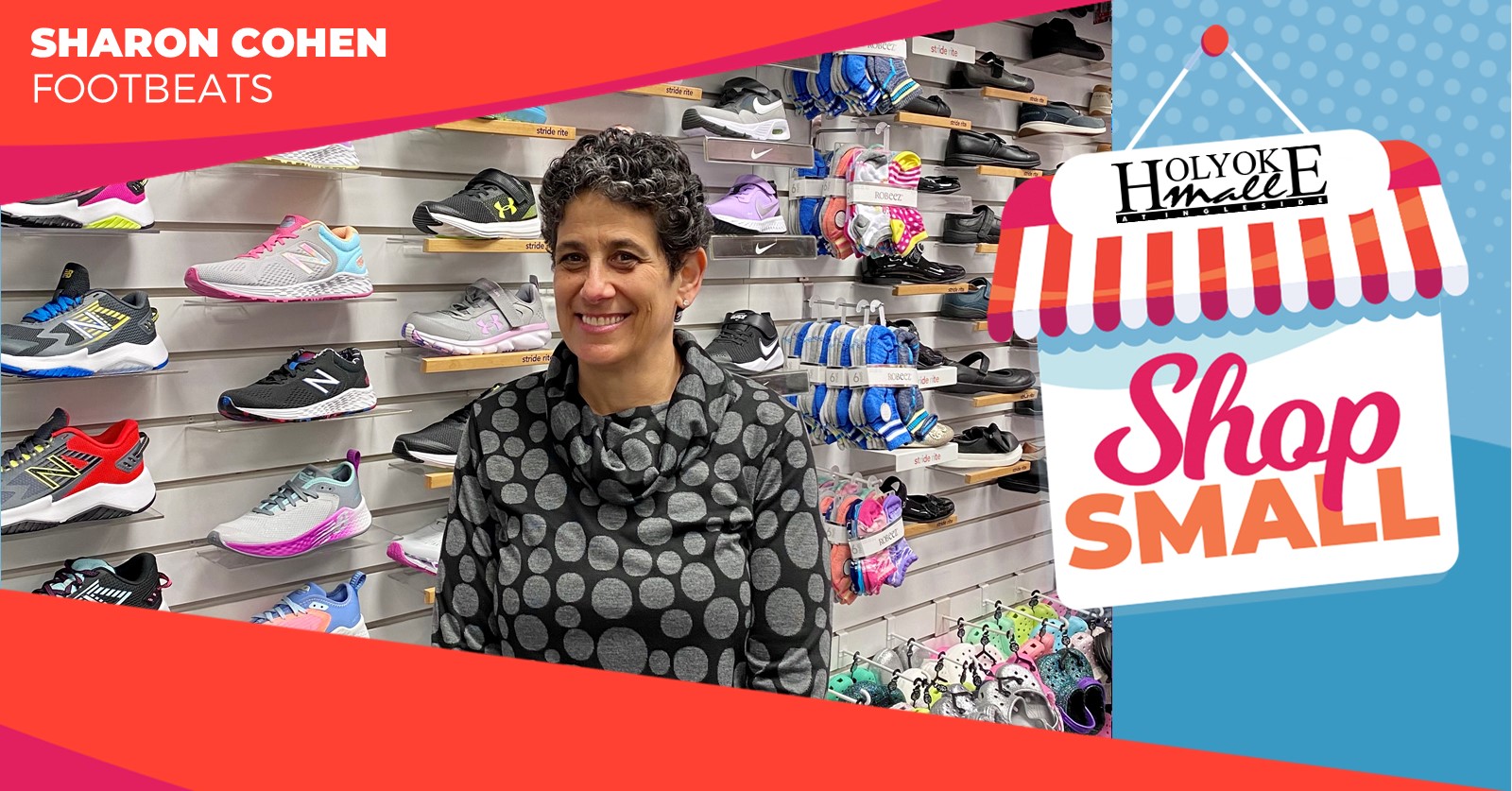 Meet Sharon Cohen, the owner of Footbeats at Holyoke Mall, which is located on the Upper Level near Build-A-Bear Workshop.
Footbeats is a full-service children's shoe store that carries UGG, Nike, Stride Rite, New Balance, Saucony, Merrell, and a variety of other brands. Their service sets them apart from other merchants in that they measure the child's feet and ensure that they obtain the proper fit and fashionable footwear for each stage of life.
After working in a comparable store in her neighborhood while she was in high school, Sharon decided to open her own children's shoe store. Sharon said "I enjoyed interacting with people and found that selling shoes and assisting customers in selecting the appropriate footwear to be really fulfilling. She added, "The genuine incentive for me is that we are proudly serving second generation consumers."
Sharon explained why she chose Holyoke Mall as the location for her store. "I was chosen by the Holyoke Mall!" she answered. "At the time, I was looking for a home in the eastern part of the state, and the mall manager contacted me to see if I was interested in the Holyoke Mall."
Sharon had a look about and realized how much the state's western region had to offer, and the rest is history. "It all began in Holyoke, and now I have stores in Canton, Enfield, Albany, and Clifton Park, as well as a women's European comfort shoe store in Thornes Marketplace in Northampton, MA."
Over the years, Footbeats has donated thousands of pairs of worn shoes to various charities and women's shelters. For fundraisers, we donate to several local elementary and pre-schools.
Sharon's advice to anyone considering starting their own company: "Follow your passion; you never know where it will take you. I launched the store a few years after graduating from college and have never looked back."
Visit www.footbeats.com for more information on their products. You can also follow Footbeats on Instagram at @footbeats4kids or Facebook at @footbeats4kids.