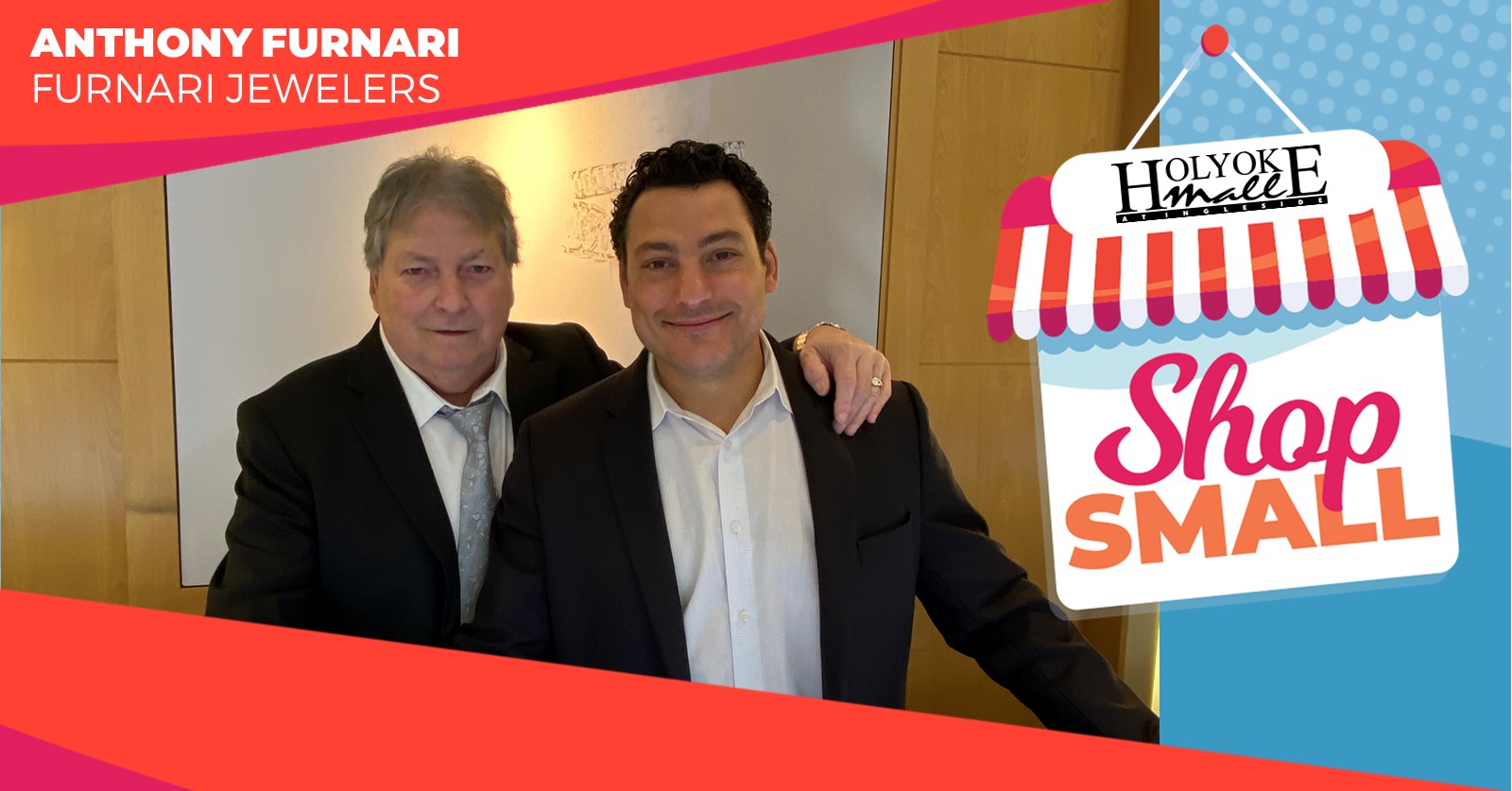 One of our newest additions to Holyoke Mall is Furnari Jewelers. The jeweler's story began in 1981 when Anthony Furnari started his own business because he wanted to give his customers a more personalized jewelry experience and offer high quality jewelry at competitive prices.  His goal is not "the sale," but to form a lasting relationship with the customer.  "People who shop with us are more like friends and family than customers," said Anthony.
In November 2019, Anthony, along with his son Joe, opened their 3rd store at Holyoke Mall. When asked what made him choose Holyoke Mall for his business, Anthony replied "My son and I believed it was a great opportunity to expand our business in western mass' busiest shopping mall." 40 years later, Anthony says "To this day we have three generations of families who do all their jewelry shopping with us. For that, we are grateful."
At Furnari Jewelers, you'll find a large selection of diamond engagement and wedding rings, as well as many unique pieces. Furnari has a specialized software that can design and customize any piece of jewelry, making it one of a kind.
Furnari Jewelers also has a long-standing reputation within the local community. "We created our Two Hearts, One Badge line designed especially for the brave Police Officers and Firefighters who protect our communities," said Anthony. A portion of the proceeds from each sale is donated to the Stephen Siller Tunnel to Towers Foundation.
Furnari Jewelers is located on the Upper Level near Apple. Visit www.furnarijewelers.com for more information on their jewelry pieces and design shop. You can also follow Furnari Jewelers on Instagram at @furnari_jewelers or Facebook at @furnarijewelers.