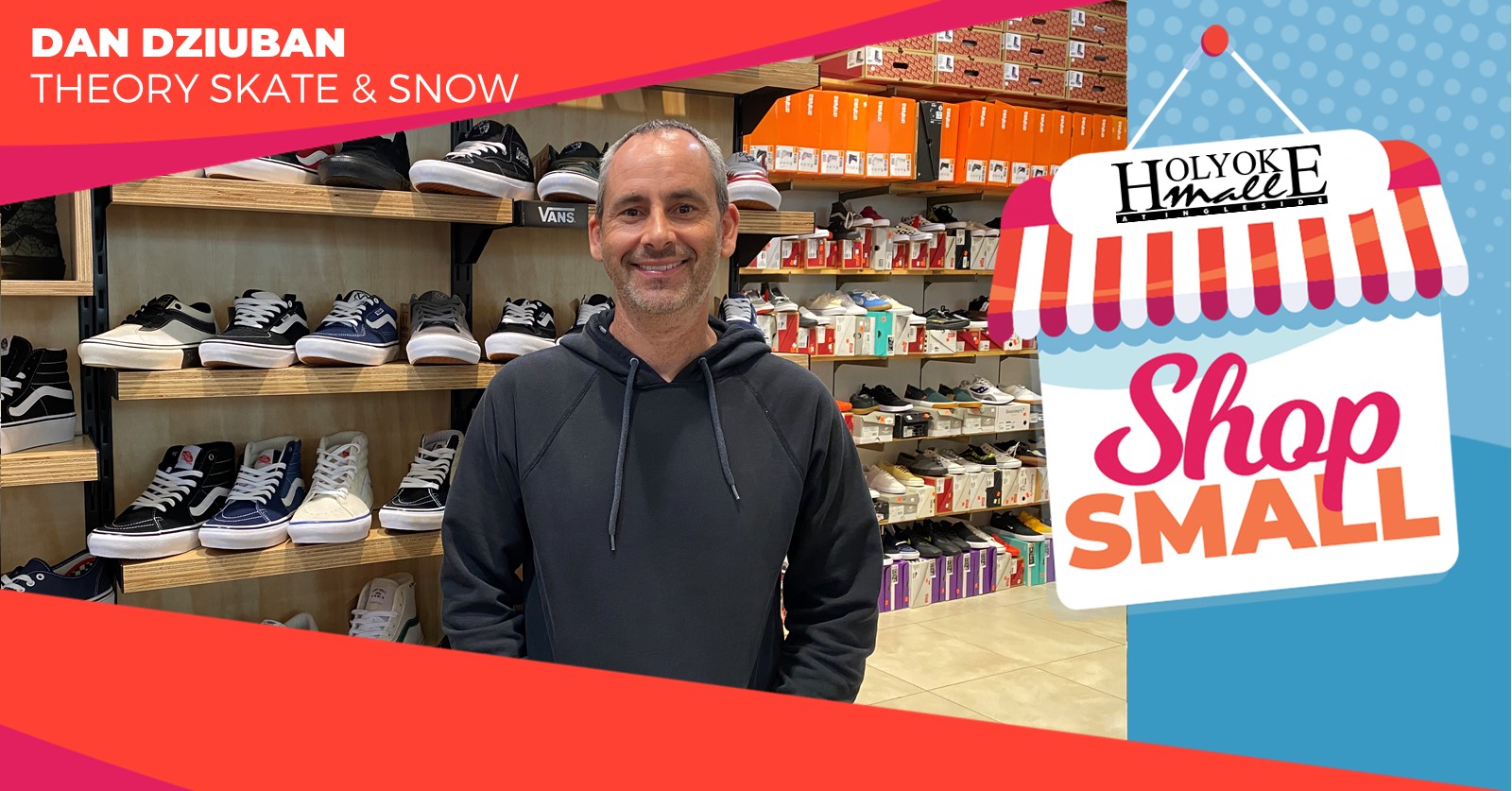 Many of you have either shopped at Theory Skate & Snow or are familiar with their brand, but do you know the story behind the business? Meet Dan Dziuban. He's the co-owner of Theory Skate & Snow, located on the Upper Level near Apple.
Dan has always had a love and passion for skateboarding and wanted to contribute to the growth of the sport. In 1998, Dan and his business partner, Frank Langone, decided to open up a skate and snowboard shop. "There are only a handful of family-owned (non-corporate) skateboard and snowboard shops in each state nationwide," said Dan. He also wanted to create a positive impact within the community. They host skate camps, contests, events, and benefits that serve the local area.
23 years after starting their business, Dan and Frank own two shops serving all of Western Mass, with an offering of both skateboard and snowboard products. They carry a full selection of footwear, apparel and outerwear to suit both activities, from top brands including Nike, Adidas, Vans, Converse, New Balance, The North Face, Patagonia, and more!
We asked Dan what made him choose Holyoke Mall as a business location.  His response: "It's a great centralized location to serve western MA for all skate and snow needs."
For anyone who is thinking about starting their own business, Dan's advice is "Trust your gut and don't be afraid to take risks."
Visit www.theoryskate.com for more information about their brand and products. You can also follow Theory Skate& Snow on Instagram at @theoryskate  or Facebook at @theoryskateshop.